paxlovid prescription italy Maple Heights covid-19 richmond hill Brossard paxlovid cost without insurance reddit A welfare state is not possible by keeping child labor alive
azithromycin We are working under the leadership of Sheikh Hasina in the welfare state planted by Bangabandhu Sheikh Mujibur Rahman where there will be no disadvantageous backward group. There can be no welfare state by keeping child labor alive. NGOs have worked to build community participation / social networks at the grassroots level. As a result, women have been empowered, maternal mortality rate has decreased, child marriage has decreased. Child labor in domestic work is on the rise, much like slavery – a situation that needs to be addressed. Abuse of children in exchange for labor and education should be stopped.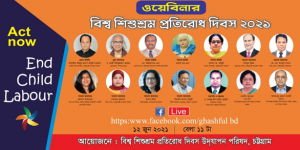 East Lake-Orient Park can i get paxlovid over the counter On the occasion of World Child Labor Prevention Day on June 12, 2020, World Child Labor Prevention Day Celebration Council, Chittagong organized by Ghashful Chairman and Senate Member of Chittagong University Dr. Hon'ble Deputy Minister for Education Barrister Mahibul Hasan Chowdhury said this while addressing as the Chief guest at the online webinar, presided over and conducted by Dr. Manzur-ul-Amin Chowdhury. Kazi Khaliquzzaman Ahmed said that the spirit of the liberation war was that there would be no discrimination, human rights would be ensured. Bangabandhu enacted the first Children's Act 1974. Everyone must pay attention to the creation of a welfare state. He described how children were brought out of child labor in 202 unions through the ENRICH program. Speaking as the special guest, Chairman of the Standing Committee on the Ministry of Labor and Employment and former State Minister Md. Mojibul Haque MP said that the elimination of child labor was being hampered due to lack of integrated initiatives. Speaking as the special guest, Aroma Dutt MP said, "Every single child is our economic unit." Technical education should be expanded through private-public partnership. Rasheda K Chowdhury, a former adviser to the caretaker government and executive director of the mass literacy campaign, said he wanted an education-friendly budget, not a business-friendly budget! KM Abdus Salam, Secretary, Ministry of Labor and Employment, said in a panel discussion that the government has taken many safety programs because of COVID-19 and there is nothing to be disappointed about, but there are challenges in implementation. The Ministry of Labor has so far declared 6 sectors free of child labor.
http://iusevillaciudad.org/24394-paxlovid-cost-nyc-80550/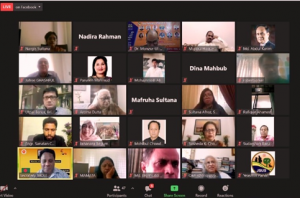 Abdul Karim, a former chief secretary and member of the Ghashful general Body, said the government had enacted timely laws for the welfare of children, formulated policies for the expansion of technical education. He lauded the role of the administration in implementing the Child Marriage Prohibition Act and said that OCs, UNOs and DCs in particular were fulfilling their responsibilities. Sultana Afroz, Secretary and CEO of the Public-Private Partnership Authority, said that the Public-Private Partnership Authority has the opportunity to work not only on bridge-culvert development but also on social development. Former Secretary Mafruha Sultana said that government and non-government initiatives to eradicate child labor should be taken as a social movement and public opinion should be formed for this. Farah Kabir, Country Director of Action Aid Bangladesh, said that long-term investment is needed to eradicate child labor and increase investment in skill development. Boys and children are also being sexually abused, and vigilance is needed. Didarul Anam Chowdhury, Acting Executive Director of UCEP Bangladesh, said that UCEP is working on the education and skill development of children engaged in labor. Parveen Mahmud, FCA chairman of UCEP and Executive member of Ghashful, mentioned in her speech that child labor is not a symptom, but the root causes must be identified and acted upon. She thanked Bangabandhu for sowing the seeds of a benevolent state. In his welcome speech at the beginning of the program, Aftabur Rahman Jafri, Convener of World Child Labor Prevention Day Celebration Council, Chittagong and CEO of Ghashful, emphasized on the theme of World Child Labor Prevention Day: To do this, an integrated and timely plan is required.
Nargis Sultana, Member Secretary of World Child Labor Prevention Day Celebration Council, Chittagong read out 12 recommendations on elimination of child labor. One of the recommendations was:
Recommendations for review and amendment of laws to stop all forms of child labor by 2025.

Give priority to child labor in the National Social Security Strategy.

To play a stronger role in coordinating all the activities undertaken by the government and the private sector for the elimination of child labor.

The impact of COVID-19 on the economy is creating a situation of poverty in the country, as a result of which the education, health and nutrition situation of a large number of students is deteriorating. That is why from now on immediate, medium and long term plans have to be taken to deal with such situations.
Children's representative Meghla Sutradhar and President of Tempu Human Hall Transport Association Dilip Sarkar spoke on the occasion. Besides, three songs were performed- "স্বাধীনতার চেতনা দিয়ে দেশটাকে গড়বো" by Kazi Khaliquzzaman Ahmed, "আমরা কচি, আমরা কাঁচা, সবুজ কণার দল" by Ghashful Paran Rahman School students and "আমরা শিশু, আমাদেরও আছে অধিকার" by the students of Ghashful Second Chance Education. Also present on the occasion were ILO Program Assistant Md. Aminul Islam, Deputy Inspector General of Divisional Labor and Employment Office Abdullah Al Sakib Mobarrat, Deputy Commissioner's Office, Executive Magistrate Mizanur Rahman of Chittagong, Inspector (General) of Labor and Employment Office Biswajit. , Nurul Abshar Bhuiyan, District Child Affairs Officer, Bangladesh Shishu Academy, Chittagong; Nazrul Islam Majumder, Divisional Representative, BRAC; Arifur Rahman, Chief Executive Officer, Ipsa; Khurshid Alam, Shishir Dutta, Executive Director of Beta, Jasmine Sultana Paru, Chief Executive of Ilama, Utpal Baraya, Chief Executive of BBF, Yasmeen Parveen, Executive Director of Jugantar Samaj Unnayan Sangstha, Liton Chowdhury, Chief Executive of Sansaptak, World Robert Kamal Sarkar, Program Manager, Vision Bangladesh, Rimi Subash Das, Regional Director, Caritas, Amjad Hossain Hiru, Executive Director, Manisha, Md. Ali Sikder, CEO, Swapnil Bright Foundation; Jobairul Alam, Executive Director of Unnayan Sangstha; Md. Jasimuddin Khandaker, Coordinator of Vafusad; Sudarshan Baraya, Program Director of IDF; Saidul Arefin, Director of Jugantar Samaj Unnayan Sangstha; .
Finally, the president of the program, Dr. Manzur-ul-Amin Chowdhury announced the closing of the program by calling upon all to participate to practice and implement the topics that are raised from today's discussion.