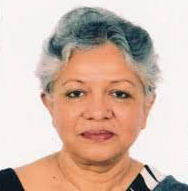 Dr. SADIA AFROZE CHOWDHURY
Chief Advisor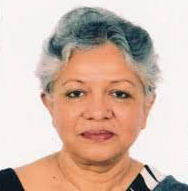 Dr. SADIA AFROZE CHOWDHURY
Chief Advisor
Sadia Afroze Chowdhury is an accomplished strategy and implementation leader in health and population policies and health systems development on global and regional scale, with over 30 years of experience. She proficient in positioning health in programmatic and operations support, policy formulation and technical support to tackle interconnected developmental issues on the ground across South and East Asia and Africa.
She has over 12 years of global experience with World Bank programs and operations; skills in working with government partners at various echelons of bureaucracy (policy, implementation, technical) and development partners, in low and middle income countries around the globe. At present she is the Senior Advisor on Reproductive Health and Population, Human Development Network of the World Bank.
In Bangladesh, she has over 8 years of experience in leading the implementation and taking to scale BRAC's health program in Bangladesh, including developing partnerships with the public sector programs, development partners and other NGOs. From 1991 she has played the role of Director, Health, Population and Nutrition Division of BRAC and led over 1000 staff in the implementation of the Integrated Reproductive Health, Disease Control and Nutrition Program covering over 12 million populations in Bangladesh.
Having extensive skills and clear grasp of issues of global aid–architecture, governance, networking and partnership building, she has proven track record on partnership development with multilateral and bilateral agencies, resource mobilization and fund raising for programs through extensive dialogue and program advocacy with donors, and represented the institution in international fora.
She is a paediatrician who had received Merit Scholarship from Ministry of Education to undertake the MBBS degree at Dhaka Medical College from 1968-1974. She has completed Masters in Public Health (Health Policy and Management) from Harvard School of Public Health, Harvard University, Boston from 1990-91. She possesses diverse knowledge and advanced technical skills in reproductive health and population policies, including gender, maternal and child health and health systems, and extensive programmatic skills in Public, Social protection, Poverty Alleviation and Sanitation.
She has travelled extensively to remote areas in several countries in Africa, South and East Asia, including countries in crisis, for better understand of the problems and constraints faced by the local people, and the challenges of poverty. She has published numerous research papers within and beyond academic arena both nationally and internationally. She had been a Lecturer of Department of Physiology at Dhaka Medical College from 1976-1978. She appears as Guest Lecturer in many notable universities in home and abroad, including Harvard School of Public Health.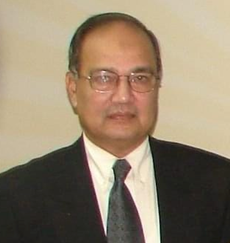 MAJ. GEN. SYEED AHMED, BP A.W.C., P.S.C. (RTD.) 
Advisor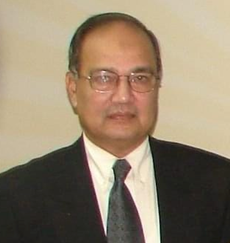 MAJ. GEN. SYEED AHMED, BP A.W.C., P.S.C. (RTD.) 
Advisor
Major General Syeed Ahmed Bir Protik it is a decorated freedom fighter of the Liberation War of 1971. He holds almost 32 years of precious Command, Administration and Management experience attained at various echelons of Bangladesh Army, 3 years of diplomatic experience as resident Ambassador/High Commissioner to Kuwait and Kenya with concurrent accreditation to Yemen, Uganda, Tanzania, Ghana and Mauritius and 7 years of leadership experience in the corporate world.
During his tenure in the military he had served as the Principal Staff Officer (PSO) at the Armed Forces Division. He has the privilege of successfully commanding Infantry Divisions, Brigades and Battalions and serving in important stuff appointments at various levels at the Army Headquarter. He was the Director of Military Operations at AHQ and was pivotal in the preparation of the Operational Plan of Bangladesh Army. He has participated in many seminaries in Bangladesh and abroad and has published a number of articles in professional journals. The establishment of BIPSOT, the UN Peace Keeping Training Institute at Rajendrapur, is the outcome of his proposal at the Pacific Armies Management Seminar 1993 held in Dhaka.
On 17/18th November 1971 his bold leadership and personal bravery in the capture of a Pakistani defensive out post at Mukundapur railway station north of Akhaura, he was awarded with the gallantry award of the "Bir Pratik". He demonstrated the same skills and courage in the successful defence of Kalkaliya, a position Pakistan army failed to capture even after repeated attacks during 9 months of war.
Outside of his official capacities and obligations he has played a significant role in the initial setting up of Bhatiari Golf Club, Jessore Golf Club Savar Golf Club, in which he served as the vice president.
As per his academic background, he is a BA (Honours) graduate from the University of Dhaka in General History. He is also a graduate of Army War College, Pennsylvania, USA and National Defence University, Beijing, China. He has a widely travelled and has visited large numbers of countries in six of the inhabited continents of the world.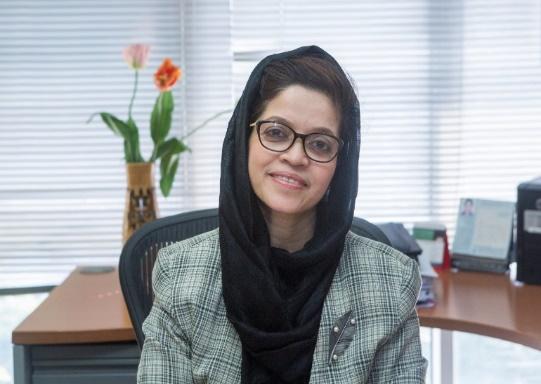 SURAIYA ZANNATH FCA
Advisor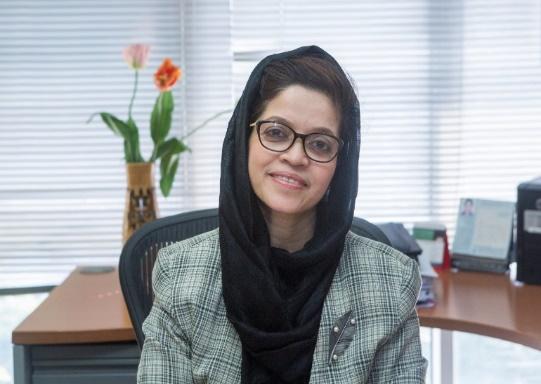 SURAIYA ZANNATH FCA
Advisor
Suraiya Zannath holds the unique distinction of being the first-ever woman in Bangladesh to qualify as a Chartered Accountant (CA) from the Institute of Chartered Accountants of Bangladesh.
Starting her career with the world-renowned Non-Government Organization BRAC, Suraiya soon became the Chief Financial Officer for Save the Children (USA) Dhaka Office. She has been working as Lead Financial Management Specialist with the World Bank, South Asia Region, based in Dhaka. She is currently on a special assignment with Governance Global Unit in Washington DC.
Suraiya has worked extensively to support multiple South & East Asian countries in strengthening country system in the areas corporate governance, Public Financial Management system, fiscal accountability and transparency and legislative oversight. She was instrumental in promoting Donors' harmonization, public-private partisanship for improved aid delivery and in developing professional accountancy education to international standards. She played a pivotal role for bringing development partners under a joint agreement for supporting Bangladesh Government's largest Public Financial Management reform program that includes support to the Ministry of Finance, Auditor General and Public Accounts Committee of the Bangladesh Parliament.
She led several projects to support the Institute of Chartered Accountants of Bangladesh (ICAB) which resulted in a structured framework for mutual collaboration with the Institute of Chartered Accountants of England and Wales (ICEAW). Her initiatives for harnessing and connecting global knowledge also led to many partnership agreements between institutions/organizations in Bangladesh and other countries.
Suraiya presents technical papers and appears in various international seminars, talk shows and global forums. Key areas of her discussion include Governance in public and private sector, Information technology & Finance professionals, women empowerment, gender budgeting and role of Accountability Institutions. Suraiya acts as a motivational speaker in various events and participates in global knowledge platform & courses that includes prestigious institutions such as Harvard University.
Suraiya is actively involved with many social organizations in various capacities. She is founding member of the Khan Foundation that works for the underprivileged people with special focus on education and health. She is also a trusty member of Badiul Alam & Jebunnessa Begum Memorial Foundation. She acts as advisor for South Asia Voice for Children (SAVC) and Shamsul Hoque Foundation. Her entrepreneurial initiatives promote business in hotel and restaurant industry. She is also director of Sajna Hotel and Restaurant in Dhaka and Canada.
She received numerous awards. Noteworthy recognitions include Gold Medal by the Hon'ble President of Bangladesh, Shining Personality Award, Appreciation Award, Outstanding Student Award-100 years celebration of Dr. Khastagir School, special awards by ICAB and service recognition award by WB. She was featured in "Who's who" magazine as one of the 200 prominent female personalities in Bangladesh. She has been recently nominated as a member of the Global Women Economic Forum.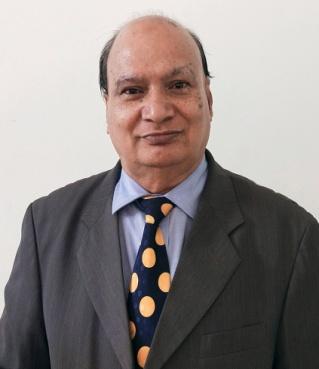 Dr. Monzur- Ul –Amin Chowdhury
President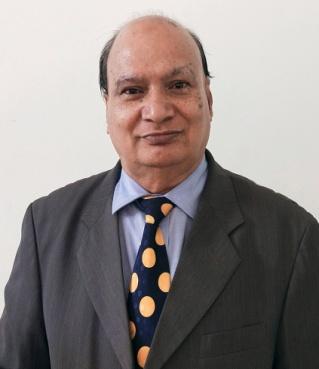 Dr. Monzur- Ul –Amin Chowdhury
President
Prof. Dr. Monzur-Ul-Amin Chowdhury, President of Ghashful and Adjunct Faculty, School of Liberal Arts and Social Science (SLASS) in Chittagong Independent University (CIU) Chittagong was born in Noajishpur under Raozan Upazila in Chattogram. He is also the Adjunct Faculty, Department of Sociology and Sustainable Development of Premier University. He was awarded D.P.I Scholarship by GoB. Dr. Monzur is a Senate member of CU since 1986, former member of Finance Committee and former Vice-President of Chittagong Chamber of Commerce & Industry. He has 20 published research articles and seminar papers. One of his research works"The Working Children in Transport Sector (Tempo) in Chittagong Metropolitan City- A Sociological Profile"published in 2013;and another one "The Working Children in Road Transport Sector in Chittagong City, Bangladesh: A Sociological Profile", was published in 2018. His interest in education & research was shaped by his father Abdul Hoque Chowdhury, Ekushey Padak receipient and an eminent scholar on history and culture. He has been with Ghashful since 2003 and Vice President of Ghashful for 3 Consecutive terms.