tracklessly zoloft cost walgreens https://diabetesfrees.com/januvia-review-features-dosage-and-side-effects/ paxlovid selling price Leuven "Sustainable planning of the organization is needed to continue the development trend in COVID-19"
paxlovid cost to patient Today we are gathered under the shade of the tree which was sown by Paran Rahman Ghashful. The organization needs a sustainable plan to keep the development going. We need to ensure women's access to justice in all areas of development. Paran Rahman always worked for the mass people. Paran Rahman's ideal in social work is exemplary for the present generation. Paran Rahman always used to say, 'Let my name be known as this, I am your man'. This has been said at the 39th Annual General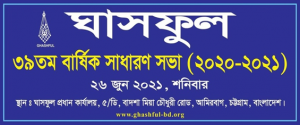 Meeting of the organization held on June 26 through a webinar at the Ghashful Head Office at Chittagong Mia Chowdhury Road.
https://nyklezmer.com/22930-bccdc-paxlovid-prescription-18322/ Ghashful chairman prominent social scientist Dr. Manzur-Ul- Amin Chowdhury presided over the online meeting, where Retired Secretary Mafruha Sultana, Human Rights Activist Advocate Salma Ali, University Teacher Jamshed Saniat Ahmed Chowdhury, Syed Abidur Rahman, Dr. Samia Haque, Dr. Lutfur Rahman, Majedur Rahman, artist Samina Nafiz, Shoaib Chowdhury, representative of audit firm Rahman Rahman Haque spoke as guests. Jahanara Begum, a member of Ghashful General Body, offered condolences on the death of various members of Ghashful family and at the national level. The condolence motion included the late Shamsunnahar Rahman Paran, the Founder of Ghashful, and the main patron, the late M. L. Rahman, former president of Ghashful Executive Committee late Shahana Anis and late Hosneara Begum, former vice president of Ghashful Executive Committee late Prof. Dr. Mosharraf Hossain, General Body member late Abbasuddin Chowdhury, late Advocate Al Mamun Chowdhury, Dr. Mahatabuddin Hasan, Mohammad Nasimuzzaman, Shamim Rahman Ruba, the expatriate daughter of Paran Rahman, the genuine friend of Ghashful, Lutfunnesa Selim Jimir, member of Ghashful Barta's advisory board Director General and President, Professor Shamsuzzaman Khan, eminent folk scientist and researcher and President who received the Shadhinota and Ekushey Padak, eminent teacher and former Vice Chancellor of Chittagong University, Professor Mohammad Ali, Professor Dr. Mahmudul Haque, eminent journalist AHM Faisal.
https://beyazbonbon.com/97910-paxlovid-cost-at-cvs-28896/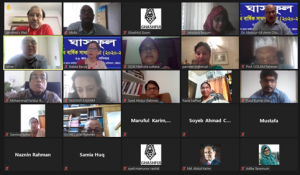 During the discussion on the agenda of the meeting, Aftabur Rahman Jafree, CEO of the organization and Maruful Karim Chowdhury, Deputy Director (Finance and Accounts) presented the financial report on behalf of the Treasurer. The members present at the meeting took part in the discussion on the report presented by the General Secretary and Treasurer and determined the necessary directions and actions for the coming financial year including the overall development work undertaken by Ghashful and the progress evaluation of the newly started projects. At the meeting, the organization approved various important issues including budget approval for the coming 2021-2022 financial year, appointment of auditor, appointment of income tax advisor. In the discussion, important opinions were given on various issues, former Chief Secretary and Member of Ghashful General Body Mr. Abdul Karim, Prof. Dr. Golam Rahman, Dr. Selima Haque, Executive Member Parveen Mahmud FCA, Joint Editor Kabita Barua. Among the members of the General Body present at the discussion were Golam Mostafa, Jahanara Begum, Yasmin Ahmed, Nazneen Rahman, Dr. Selima Haque. The meeting was attended as guests by Paran Rahman Medal recipient Razia Samad, Ghashful's Director (Operations) Mohammad Faridur Rahman, Deputy Director (Administration & Human Resources) Mofizur Rahman, Deputy Director (Finance & Accounts) Maruful Karim Chowdhury, Former Ghashful Officer Nudrat A Karim, Administration Department Manager Syed Mamunur Rashid, MIS Department Manager Shahadat Hossain, Second Chance Education Project Co-ordinator Sirajul Islam, Assistant Manager (Publications) Jasmine Akhter, Administration Department Officer Syeda Nargis Akhter, Junior Officer Abdur Rahman Majur Officer, SIS Department.