Education is a key determinant for enhancing the productive capacities of individuals and achieving sustainable economic growth and development. Ghashful started its education program since 1985. Since inception, Ghashful has been emphasizing on educating the diversified beneficiaries of different projects to reach the target of building up a skilled, well conscious and self-reliant citizens with a view of making a remarkable contribution to achieve SDG. 
Ghashful is implementing the Education programs in two categories:
Formal Education 

Non-Formal Education
The interventions and activities of Ghashful Education Programs are as follows:

GHASHFUL PARAN RAHMAN SCHOOL
Educating the low income families of our community

The founder of Ghashful, Shamsunnahar Rahman Paran, had the vision to provide education for the children of the disadvantaged communities of the society. In 2002, with local donation and self-finance, she established "Ghashful Educare KG School" as a model for sustainable education by conducting formal education programs with the commitment of creating a conscious and enlightened nation. Children from the lower middle-class people, small entrepreneurs, blacksmith, truck drivers, day labourers and people from different occupation were served through this program in West Madarbari in Chattogram. It started its journey with 11 children in Nursery and Kindergarten. Later, the school has grown reputation over time with 223 students from Play to Fifth grade. 
Students has been attending the government approved Primary Education Completion Examination and successfully achieving 100% passing rate every year and often receive different scholarships. Besides, they also participate in various primary school level examinations and competitions and achieve different scholarships. Every Friday the school runs art lessons in school for the children. The students take part in various art competitions and win awards. 
In 2015 after the demise of Paran Rahman, her children renamed the school as "Ghashful Paran Rahman School" as a tribute to remember her benevolent work for the community.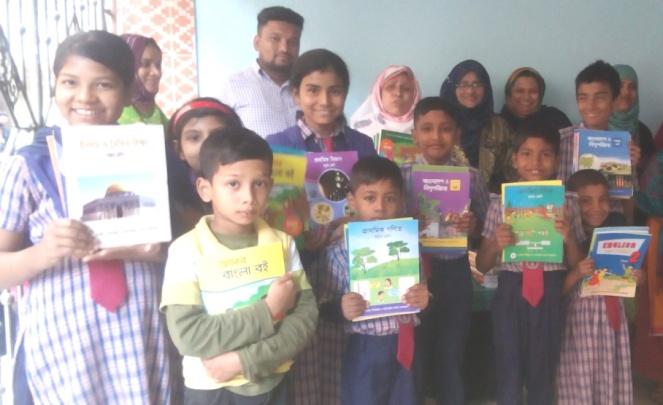 To establish the rights for education for the children of the Dalit (Sweeper) community, Ghashful is running an Early Child Development Center (ECDC) for their psycho-social development through an informal approach of education. Besides tutorial assistance, the center is providing cultural and creative learning opportunities for the children belonging to underprivileged and marginalized community.
Objectives of ECDC
To improve primary school enrollment, completion and academic performance for children;

To develop knowledge on life skills among children and adolescents; 

To create opportunities for children to access inclusive and qualitative primary education.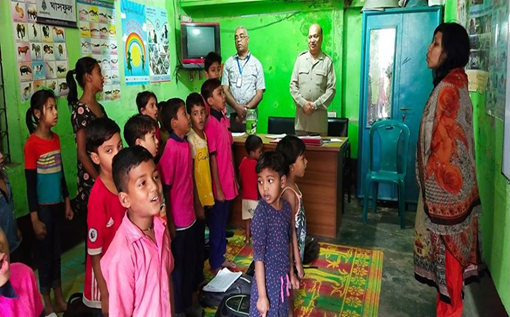 ADOLESCENT DEVELOPMENT CENTER
With an aim of developing an adolescent friendly environment through helping the children overcome the obstacles imposed by the surrounding society, Ghashful Child Rights Program expanded the Adolescent Development Center. The education program implemented by Ghashful Adolescent Development centers focuses on growing awareness of the essential issues by creating access to accurate information and services. The learning process of the intervention has been contributing to a great extent in establishing a sense of equality among the adolescent boys and girls coming from different geographic and socioeconomic background.
SECOND CHANCE EDUCATION (SCE)
Continuous call for learning
The dropout rate case among the children of unprivileged communities is a concerning factor to fulfill the mission of getting free from the curse of illiteracy. Ghashful Second Chance Education (SCE) project mainly aims at decreasing the dropout rate among school-going children by bringing back the students who had not been enrolled for the next classes in schools. 
The Government of Bangladesh (GoB) has decided to implement all Out of School Children (OOSC) Programmes through the Bureau of Non-Formal Education (BNFE) under the Ministry of Primary and Mass Education (MoPME). Ghashful is working as an implementation partner of BRAC and Ghashful has been operating 142 schools as per the needs of 4197 children under this project with 15 staffs and 142 teachers in urban areas of Chattogram City Corporation. 
Ghashful has been operating the project with remarkable successes through increasing the number of enrollments of the students of the underprivileged and marginalized drop-out children. Under this program, Ghashful enrolls children of 8-14 years in schools with flexible learning strategies which will enable them to complete Grade 1-5 in a certain period of time.