Partinico glycomet gp0 5 Eid Reunion 2021 was held on 22 May, 2020 at the conference hall of Ghashful Head office on Badsha Mia Chowdhury Road in Chittagong with the participation of all regional and departmental representatives of the organization under the initiative of Ghashful. At the beginning of the program, the Chief Executive Officer of the organization Aftabur Rahman Jafree wished Eid to all.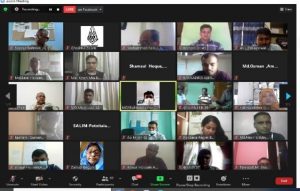 At this time, Samiha Salim, General Secretary of Ghashful Executive Committee, Kabita Barua, Joint General Secretary, Executive Committee Member Prof. Dr. Zainab Begum and Parveen Mahmud FCA, Mofizur Rahman, Deputy Director, Administration and Human Resources, Maruful Karim Chowdhury, Deputy Director, Finance and Accounts, Khaleda Akter, Assistant Director, Training and Human Resources, Shamsul Haque and Saidur Rahman, Assistant Directors (Microfinance) joined the event online. Area Manager, Audit and Monitoring Department Manager, Administration Department Manager, MIS Department Manager, Assistant Manager Publications, Health Department, Branch Manager, Branch Accountant, Credit Officer and various project coordinators participated. Ghashful Chairman, eminent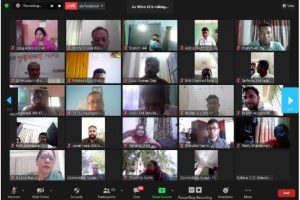 sociologist Dr. Manzur-ul-Amin Chowdhury conveyed vote of thanks and concluding remarks on the occasion. Participants exchanged views on Eid-ul-Fitr, field-level experiences, life and livelihood during COVID-19 pandemic.
https://technolojist.com/55043-prescribing-paxlovid-out-of-state-94691/
paxlovid price australia Music was performed by Adiba Tarannum, Jaba Akter, Palash Ranjan Basak, Anwar Hossain, Tutul Kumar Das, Sirajul Islam, Mostafizur Rahman, Belal Hossain. Poems were recited by Imrana Nasrin, Mehedi Hasan, Faridur Rahman. Group music was performed by Gulshan Ara, Farida Yasmeen and Imrana Nasrin.