https://bixa.fr/89241-top-application-de-rencontre-maroc-23026/ Bangladesh is participating in the Voluntary National Reviews (VNRs) of Sustainable Development Goals (SDGs) at the High Level Political Forum (HLPF) on Sustainable Development in July 2020 for the second time after 2017. Hence, it was decided that both the contents and process of VNRs 2020 would have more value addition than the earlier one. Bangladesh has prepared its VNRs at a time when the global community is in the 5th year of the implementation of the SDGs. There is still a decade left to achieve SDGs by 2030, and insights and policy implications from the lessons learned are critical to raising the efficiency as well as the efficacy of the SDGs implementation process in the coming years.
site de rencontre pakistanais en france uncandidly  
description profil femme site de rencontre Since 2009 with our government has invested heavily to build a people-centered, inclusive, and modern democracy. Our Government is making efforts to establish equality and justice in the country and have integrated all particularly the marginalized people in our development endeavor subscribing to the principle of 'leave no one behind'. As a result, Bangladesh has achieved the highest cumulative GDP growth globally in the last decade along with maintaining strong macroeconomic stability, which contributed to increasing per capita income, reducing poverty, and achieving other socioeconomic objectives. We fulfilled all three criteria for graduation to a developing country in March 2018.
Municipio de Copacabana sites de rencontre seniors gratuit en france  
https://babaoupas.com/93576-rencontre-des-femmes-cougar-25811/ Our VNRs represent the views and efforts of all stakeholders of development in Bangladesh with business, non-government organizations, academia, and civil society organizations embracing the goals for the opportunities they present. Bangladesh is implementing SDGs with full political commitment under the leadership of Honourable Prime Minister, Sheikh Hasina as she envisages transforming Bangladesh into a middle-income country by 2021 and a developed country by 2041.
The 2020 VNRs report covering the years till 2019, illustrates the progress made by Bangladesh in various areas of economic and social development field including but not limited to our success in reducing extreme poverty measured by $1.90 a day/national poverty line (LPL). Similarly, progress on expanding coverage of social protection and proportion of government expenditure on services (health, education and social protection) as share of total government expenditure are also on track. Progress on child malnutrition is moving at a desired pace, while under 5 mortality rate (U5MR) and neo natal mortality rate (NMR) are on track to reach the 2020 targets. The gender parity in primary and secondary level education has been achieved. According to Global 8 Gender Gap Index of 2020, of the seven countries from South Asia, Bangladesh has emerged as the top performer with a global ranking of 50 out of 152 countries. Compared to other neighbouring countries of South Asia, the improvement in sanitation and reduction in open defecation is impressive. Access to safe sanitation stands at 84.6% in 2019 while Bangladesh has been declared an open defecation free country. Bangladesh appears to have made an upward shift in the average annual growth rate of GDP per capita. For the last three years, growth in GDP per capita exceeds an annual average rate of 6 per cent, hitting 6.91 per cent in 2019. It is also heartening to note that the average annual growth rate of GDP per employed person has already reached the 2020 target in FY2017. The share of manufacturing value added in GDP has been steadily increasing and has already exceeded 2020 milestone in FY2017. The proportion of population covered by mobile network has reached close to 100 per cent in case of 2G and 3G technology. In case of 3G technology the 2020 milestone has already been achieved in 2017. Bangladesh has got access to 4G technologies and the 4G network has reached to around 80 per cent of the population. Bangladesh has acquired credible capacity in disaster management. This is widely recognized by the world community. In facing the climate change impact, the country has made solid progress. A number of climate change related strategies, plans and actions have been formulated and mitigation measures have been implemented. Bangladesh has also developed the 'Delta Plan 2100' which is a combination of long-term strategies and subsequent interventions for ensuring long term water and food security, economic growth and environmental sustainability while effectively reducing vulnerability to natural disasters and building resilience to climate change and other delta challenges through robust, adaptive and integrated strategies, and equitable water governance. Bangladesh has already met some of the targets set for 2020 that is noteworthy, while some indicators are on track towards meeting the target of 2020. However, there are a number of indicators those need special attention in order to move the trajectory on track. However, dearth of data has still been an emerging challenge, particularly for the indicators of SDG 11, 12, 13, 14 and 15, for monitoring the progress of attainment of SDGs in the country. E-Government of Bangladesh has taken necessary actions in all 17 goals to set a clear pathway in implementing the SDGs within the framework of the 'Whole of Society' approach. 
Ghashful is currently working on 16 goals out of the 17 set goals. The programs and the projects being implemented by Ghashful itself have implication to address the goals of SDG which are outlined as under;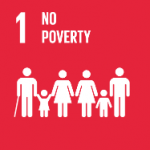 NO POVERTY
Ghashful has been working actively for achieving this goal with the MFP and Microfinance programs. It ensures easy and affordable loan to poor and vulnerable community people and small entrepreneurs, provide assistance to elderly person, beggar rehabilitation under ENRICH program and social awareness. As we know education and health goes a long way to improve the quality of life, Ghashful offers educational programs like Second Chance Education, YES Project, Child Development Center, Evening Learning Centers, foreign remittance service, and provide health services through different community health programs. The Microfinance programs of Ghashful have added a new benefit package for the Micro credit client named Micro Credit Insurance, a useful tool for economic development and crisis management. (Target – 1.4, 1.1, 1.2)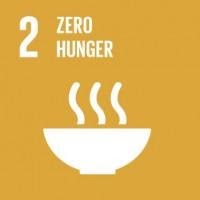 NO HUNGER
Ghashful establishes sustainable agriculture and food production by providing different types of agricultural loans and skill development training to small farmers. Ghashful also provides technical support in agricultural product marketing, higher volume production as well as good production and promotes crop diversification. (Target -2.2, 2.4, 2.5)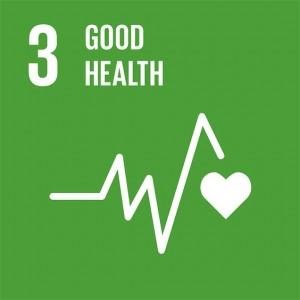 GOOD HEALTH AND WELL BEING
Since its inception Ghashful has been working on this topic through its Community Health Program, ENRICH program, Vision center and elderly people program and also creating awareness among adolescents about maternal & child health care, family planning, nutrition, tobacco use, and adolescent reproductive health. (Target -3.1, 3.2, 3.3, 3.4, 3.7, 3.8, 3.a)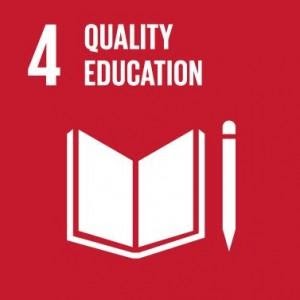 QUALITY EDUCATION
Ghashful has been working on this goal since its inception. As a development organization Ghashful has been trying to supplement this goal through its Formal and Non-Formal Education, Second Chance Education (SCE), Ghashful Paran Rahman School, Evening Learning Center through ENRICH program, Scholarship programs and network with local and foreign university, Internship programs. Ghashful has launched the YES project which provides Vocational and Life skill training to the adolescents and create awareness and sense of leadership among them. (Target -4.2, 4.3, 4.4, 4.b)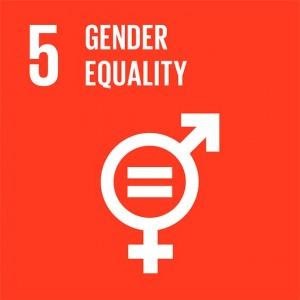 GENDER EQUALITY
Ghashful provides awareness training for women and girls on gender, human rights, early marriage prevention, and domestic violence against women. It shows the preference in all its programs according to the mission of the organization's gender policy, HR policy, awareness programs, Safe Guard Policy, Ghashful Integrity Committee, Ghashful Barta (Newsletter), Advocacy and Governance programs. (Target -5.1, 5.3, 5.c)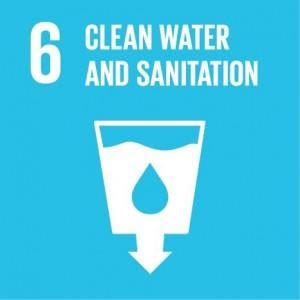 CLEAN WATER AND SANITATION
Ghashful is contributing to this goal by implementing ENRICH loan and awareness programs to ensure 100% sanitation and safe drinking water. (Target -6.1).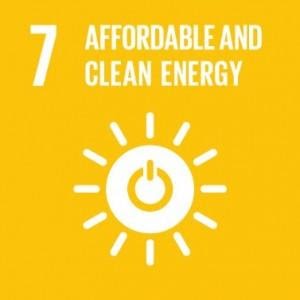 AFFORDABLE AND CLEAN ENERGY
Ghashful contributes to achieve this goal by providing financial support to Solar and Biogas program (NDBPM Project). (Target – 7.1, 7.a)
DECENT WORK AND ECONOMIC GROWTH
Ghashful, a non-government development organization acts as a catalyst and facilitates in the process of poverty alleviation and always has been on the side of vulnerable women, adolescents and children. (Target-8.3, 8.7)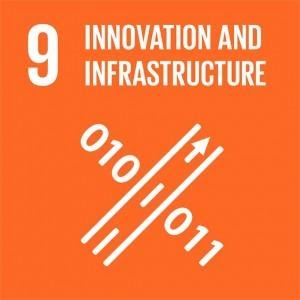 INDUSTRY INNOVATION AND INFRASTRUCTURE
Ghashful tries to contribute to achieve this goal by introducing online based reporting, mobile financing services. (Target- 9.c)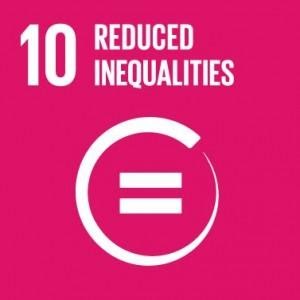 REDUCE INEQUALITIES
Ghashful provides affordable support to poor and marginalized people and small entrepreneurs though its Microfinance programs, different education-based programs like Second Chance Education, YES project, Child Development Center, Evening Learning center, also provide Community-Based Health programs, Ghashful Legal Support programs and health awareness programs. (Target 10.3)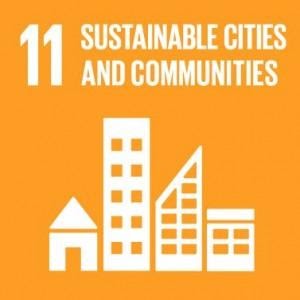 SUSTAINABLE CITIES AND COMMUNITIES
Proper health and education is the backbone of any nation. These are what make a community strong and sustainable. Ghashful since its inception has been providing health and education governance to slum areas, transportation loan, housing loan through its Microfinance programs, YES project, Second Chance Education, Evening Learning center, Child Development Center (Shishu Bikash Kendra), ENRICH loan, Community Health Programs (CHP), and more. (Target 11.1, 11.4, 11.b)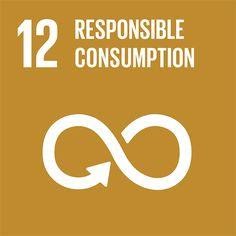 RESPONSIBLE CONSUMPTION AND PRODUCTION
Ghashful tries to contribute to achieve this goal through Bio-gas, Compost and Vermin Compost production, financial support for ICS (Improved Cooking Stove) and solar system. In 2017 Ghashful initiated PACE project as a partner as partner with PKSF with an aim of developing the value chain of safe vegetable and spice production. Ghashful implemented a sub-project under "Sustainable Enterprise Project" as a partner organization with PKSF in October 2019. Ghashful implementing this sub-project named "Eco Friendly Mango Production and Trade for Sustainable development of the Enterprises" for two years and five months in all the union of Sapahar and Niamatpur Upazila in Naogaon District. By the end of this sub project in April 2023 it will support to achieve global goal of the main SEP project. The activities of the sub project will be implemented in the business cluster of mango cultivation and trade to improve the overall business and environment of the micro enterprises. (Target- 12.2, 12.4, 12.a)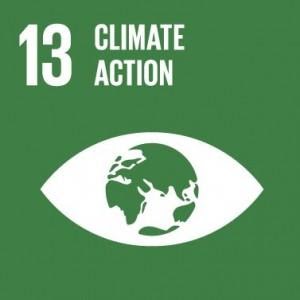 CLIMATE ACTION
Ghashful is contributing to this goal by implementing social forestation, safe production of crop under PACE project and SEP, Climate finance, loan for disaster programs under ENRICH, awareness and training. (Target- 13.1, 13.3)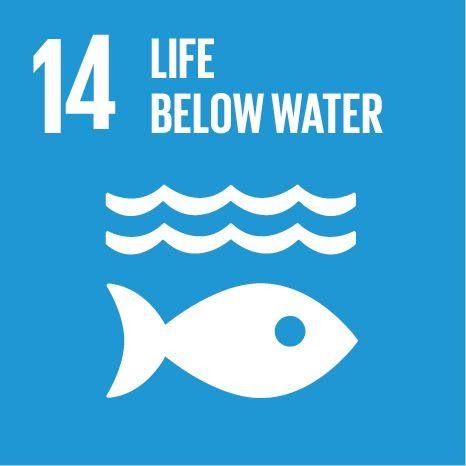 LIFE BELOW WATER
Ghashful as a development organization complements the Government's effort towards achieving this goal.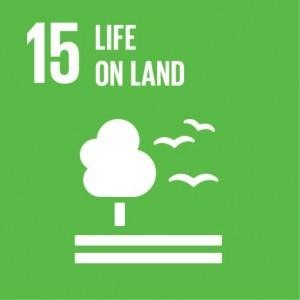 LIFE ON LAND
Bangladesh is one of the vulnerable countries of the world regarding climate disaster. From the very beginning it has been distress and lies between the risk areas. Ghashful has introduced social forestry in rural areas since 1997 to increase the responsiveness and resilience to climate change. To help achieving the goal Ghashful has plantation programs, PACE Project, Green Finance and Awareness programs. (Target-15.2, 15.5, 15.8, 15.9, 15.a)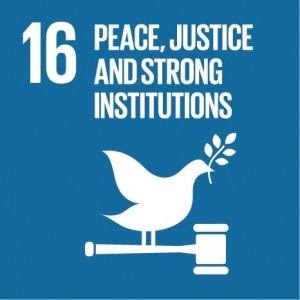 PEACE, JUSTICE AND STRONG
To help achieve this goal Ghashful has implemented Legal Support programs, Advocacy and Governance Program, training programs, ENRICH programs, Social Advocacy projects. (Target- 16.5, 16.6, 16.7)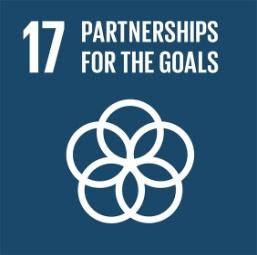 PARTNERSHIPS FOR THE GOALS
Ghashful is contributing to achieve this goal by networking activities, foreign remittance, consortium activities and global network. (Target 17.3)