Shishu Bikash Kendra (Child Development Center) visited by The Chairman , EC member and Senior Officer of Ghashful
Executive Committee member of Ghashful and eldest daughter of Paran Rahman ,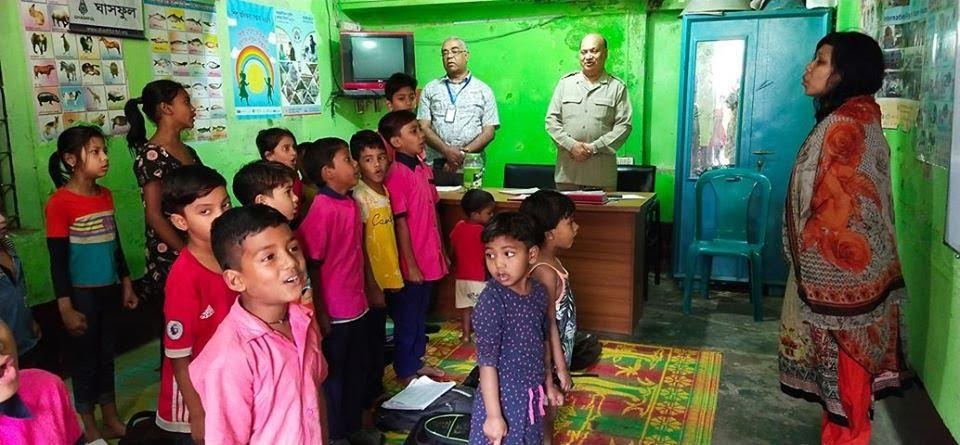 Mrs. Parveen Mahmud, FCA and The Chairman Prof. Dr. Monzur-Ul- Amin Chy along with the Deputy Director of Ghashful Mr. Mafizur Rahman respectively visited the Shishu Bikash Kendro on the the 19th January and 5th of March, 2020 . During the visit Mrs. Parveen Mahmud distributed toys and candy among the students of the center. She sang the national anthem along with the children and enjoyed their singing and dancing performances.On March 5th Chairman Dr. Monzur-Ul-Amin Chy and Deputy Director Mr. Mafizur Rahman spoke to the children and encouraged the children to study well. During the visits they were welcomed by the teacher Miss Shirin Sultana and  Jasmin Akhter, Assistant Publication Manager of Ghashful.