During the observance of Late Paran Rahman's death anniversary Ghashful honored three people in two categories for their unique contributions to different sectors of society with "Paran Rahman Award 2020". Brief introduction of the recipients of the award are as follows: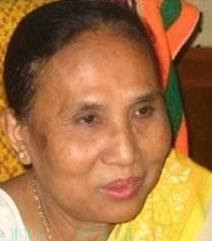 Monjulika Chakma was born on 20th January, 1947 in Rangamati District of Chittagong. She is the 3rd child among ten children of Late Kali Ratan Kheesha and Late Panchalota Kheesha. She started her career as a teacher in a local school in right after passing her matriculation in 1961. In 1965 with an investment of only 500 taka she established her own business named "Bain Textile". Her handicraft company created new horizons in weaving industry. She completed her BA from Rangamati College in 1973.  Bain Textile is now exporting their hand made goods to many foreign countries including United States of America, France, Japan, Malaysia, Australia and many more. Getting inspired by her there are now more than 35 handicraft stores in Rangamati District.  In 2009 with the initiative of UNDP and CHTDF she presented a joint research report "Strong Backs Magic Finger" with Dr. Niaz Zaman, a teacher and a researcher from Dhaka University which was later published by Independent University of Bangladesh in 2010.  She is not only a successful entrepreneur but also play a vital role in her family and social services. Congratulation to Manjulika Chakma , the majestic, hardworking and empowered women of our society. 
https://generationsroofing.com/91931-gabapentin-and-18458/
live 777 slot Razia Samad Dalia- A dedicated Social Worker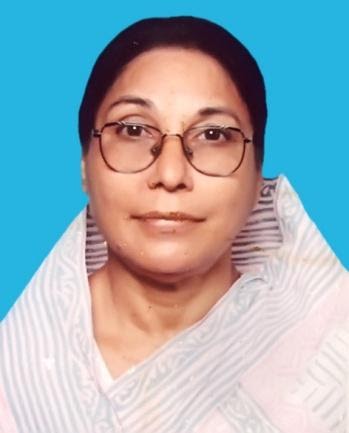 Razia Samad Dalia was born in 1st December, 1943. Her father was Khan Bahadur Fazlur Rahman, a very prominent political leader in Sherpur and former Chief Whip of Pakistan Parliament and her mother was Lutfunnesa. She completed her BA in 1964 and got married in that same year. She started her career as a teacher after the death of her husband in 1983. In the year 1990 she left the luxury life in Dhaka and moved to Sherpur because of her dedication to serve her local community. With self finance she established Upama School and Upama Hospital in Sherpur. In 1983 she started Abdus Samad Memorial Scholarship, established Khan Bahadur Fazlur Rahman Foundation in 1995 and Sherpur Diabetes Shomiti in 1997. She also holds important positions in several national, social and service organizations at the same time.  We convey our gratitude and congratulation to the compassionate, humane social worker Mrs. Razia Samad Dalia. 
best crypto poker Momena Begum- A successful entrepreneur and inspiration to the marginalized people
Momena Begum, the daughter of Majnu Sarkar and Rehana Begum was born in 25th December, 1984 in Murad Nagar of Cumilla District. She started her struggling career working in garments factory right after she appeared for the S.S.C examination in 2000. She got married in 2003 and became a mother in 2004. After she had her first born she had to quit her job to take care of her child. She always wanted to do something on her own. In 2005 she borrowed 15 thousand taka from Ghashful's micro credit program and started her own business. Initially she started selling baby cloths and ladies inner garments and stated to climb the ladder of success little at a time. Around 2009 she established her own store M.T. Fashion. By 2009 Ghasful has extended a helping hand by paying eight lakh taka at different stages for the production of her own products. In order to market the products and fulfill the social responsibility she created an amazing marketing network with local woman from low income families, lady hawkers, parents waiting at the school gate, garments workers and even local beggars.  At present, this successful woman entrepreneur plays a vital role in improving her social status and family well-being by earning three to four lakh takas per month. Ghashful congratulates the struggling women and the role model of success Mrs Momena Begum for being the inspiration to many marginalized women of the future.